News
---
NEW UPDATED ARTIC SEALS CATALOGUE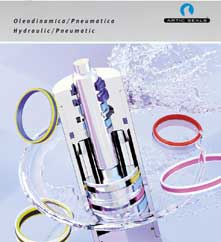 Have you seen the New Artic Seals Catalogue yet?
We have added many new styles of both hydraulic and pneuamtic seals and
included new material details. The Macma range of products has also been incorporated. Download it now to discover your total sealing solution.
In addition to listing the standard styles and sizes available there is also comprehensive technical information included that will assist you in selecting
the most suitable seal for your application..
---
ALEXANDER SPRING FROM GAPI - YOUR TOTAL SEALING PARTNER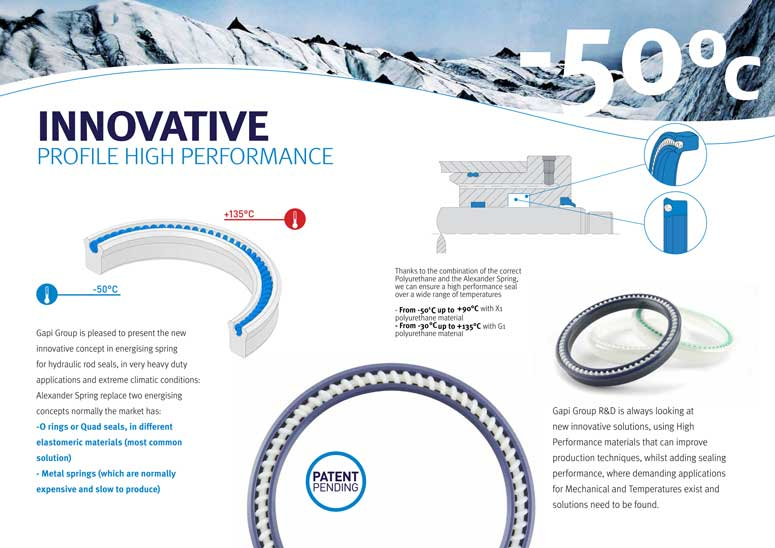 ->
---
QUICK CONNECTORS AND CARTRIDGE SEALING SOLUTIONS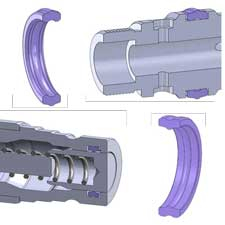 The VSS Range of Seals from Artic offer an innovative alternative to the conventional O'Ring and Backup Ring solution
Made from a polyester based polyurethane the advantages of this product include:
improved extrusion and abrasion resistance
extended seal life
easier installation due to the symmetrical profile
interchangeability with the standard O'Ring and anti-extrusion ring's groove
cheaper stock handling due to the single component.
Check out the Artic Stock Pages. to find the size suitable for your application.
---
FLUID CONNECTOR SEALING SYSTEMS
New to the Gapi portfolio is a range of seals developed primarily for the automotive sector where the fluid carrying system utilises connectors:
These seals offer significant advantages compared to sealing systems that currently use copper or aluminum washers. The design is based on standards DIN 7642 and DIN 7643.
They bring a long term warranty confidence providing sealing capability for the life span of the application. The sealing capability encompasses elastomeric technologies to suit all applications with temperatures ranging from -70°C to +230°C. There is a reduced surface finish requirement on the mating hardware, and provides a positive retention to aid off line assembly for Tier 1/2.
Further details can be found in the Solutions/Seals/Catalogue area of our website, alternatively please contact the office for your copy by emailing sales@gapi.co.uk
---
NEW SVHC DECLARATIONS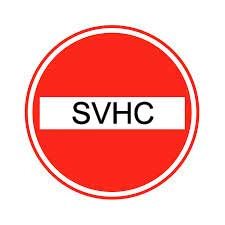 With the addition of 6 more SVHC substances to the candidate list on the 17th December 2014, Gapi Group has updated our declarations for the following products:
&nbsp PTFE FE 1000
&nbsp Rubber Products
A full candidate list of all 161 SVHC can be obtained from http://echa.europa.eu/candidate-list-table
Downloadable .pdf declarations can be found in the Solutions area of our website, alternatively please contact the office for your copy by emailing sales@gapi.co.uk
---
SPECIALIST COMPOUNDS TOOL LIST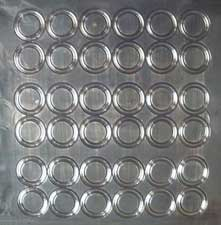 We are pleased to announce that you can now view our Specialist Compound tool list on line.
We now have over 350 tools for the BS/AS 568 range and over 500 tools for Metric Sizes.
With serviceability our main priority, for non stock items, our standard lead time is less than 10 working days for tooled parts.
For the popular BS/AS 568 in the GPlast range, Gapi will cover the cost of the tool if it is not already produced and we endeavour to have the full range available soon.
Remember to ask if you do not see your required size, for a small contribution toward the tool cost and an additional 5 day lead time, (subject to quantities), we can make tools to order.
Click here to view our specialist compound pricing or make an enquiry with us now for any parts which need to be made to order.
If you are looking for the e-shop either log in or select products