FEP/PFA ENCAPSULATED SEALS
Encapsulated O Rings and Seals comprise of a jacket of FEP or PFA placed over an energising core of FPM, Silicone, EPDM or NBR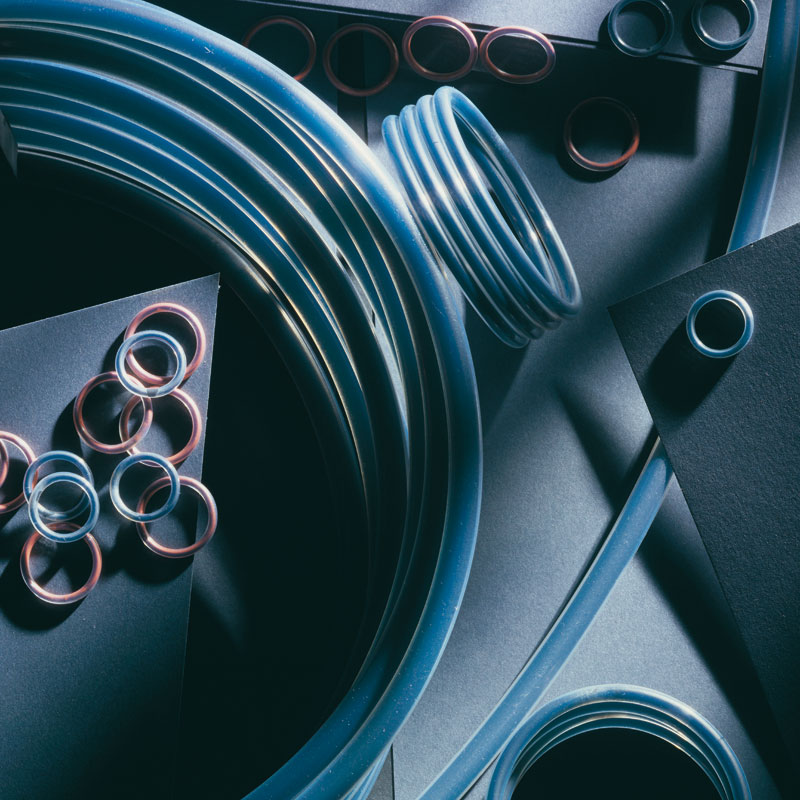 Virtually unaffected by chemicals and having a service temperature range of -60 °C to +260 °C, suitable for most hostile environments.
With inside diameters starting at 5.28 mm, with no upper limit, we can make parts with more than 40 cross sections from 1.60 mm through to 25.40 mm.
We also have a hollow core section in Silicone for low compression loading applications.
All parts made to the highest quality standards available in the industry, are made on fast lead times aimed at giving exception service when required.
Call us now on 01709 378 181 for your immediate quotation
SPRING O RINGS
The Spring O Ring seals consist of a stainless steel strip formed into a precision spring then fully encapsulated in a jacket of FEP or PFA and is aimed for sealing at extremely low temperatures where traditional elastomers suffer from brittleness.
With low compression set capabilities, effective sealing can be down as low as -250 °C, in cryogenic situations as found in Pharmaceutical, food and chemical processing industries.
With inside diameters starting at 12.70 mm and 20 cross sections available, this high quality product can be produced on short lead times, to service a demanding market requirement.