KDSI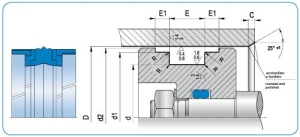 The KDSI is the same as the KDSB range, but is available in imperial sizes.

It is made of a central unit in Nitrile Rubber working as a seal, two side supports acting as antiextrusion rings and two external guide rings, keeping the piston aligned in the cylinder.



For further details, including assembly instructions, and a full list which includes other sizes available please download our Artic Catalogue.
| Stock Code | Description | Inside Diam | External Diam | Height |
| --- | --- | --- | --- | --- |
| Gapi Code | Filter by Inside/External Diam / Height | | | |