RPS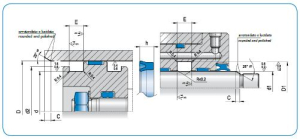 The RPS seal type combines in one solution two different installations and applications.

With two symetrical lips, it can be used both for Rod and Piston sealing applications and for cylinders working with simple or double effect.

The profile of equal lips and deep groove ensures low friction and a linear movement even at low pressure.



For further details, including assembly instructions, and a full list which includes other sizes available please download our Artic Catalogue.
| Stock Code | Description | Inside Diam | External Diam | Height |
| --- | --- | --- | --- | --- |
| Gapi Code | Filter by Inside/External Diam / Height | | | |